Discover more from Mike McCoy
Insights Into The World
30 for 30
30 Values I Hold After 30 Years-of-Age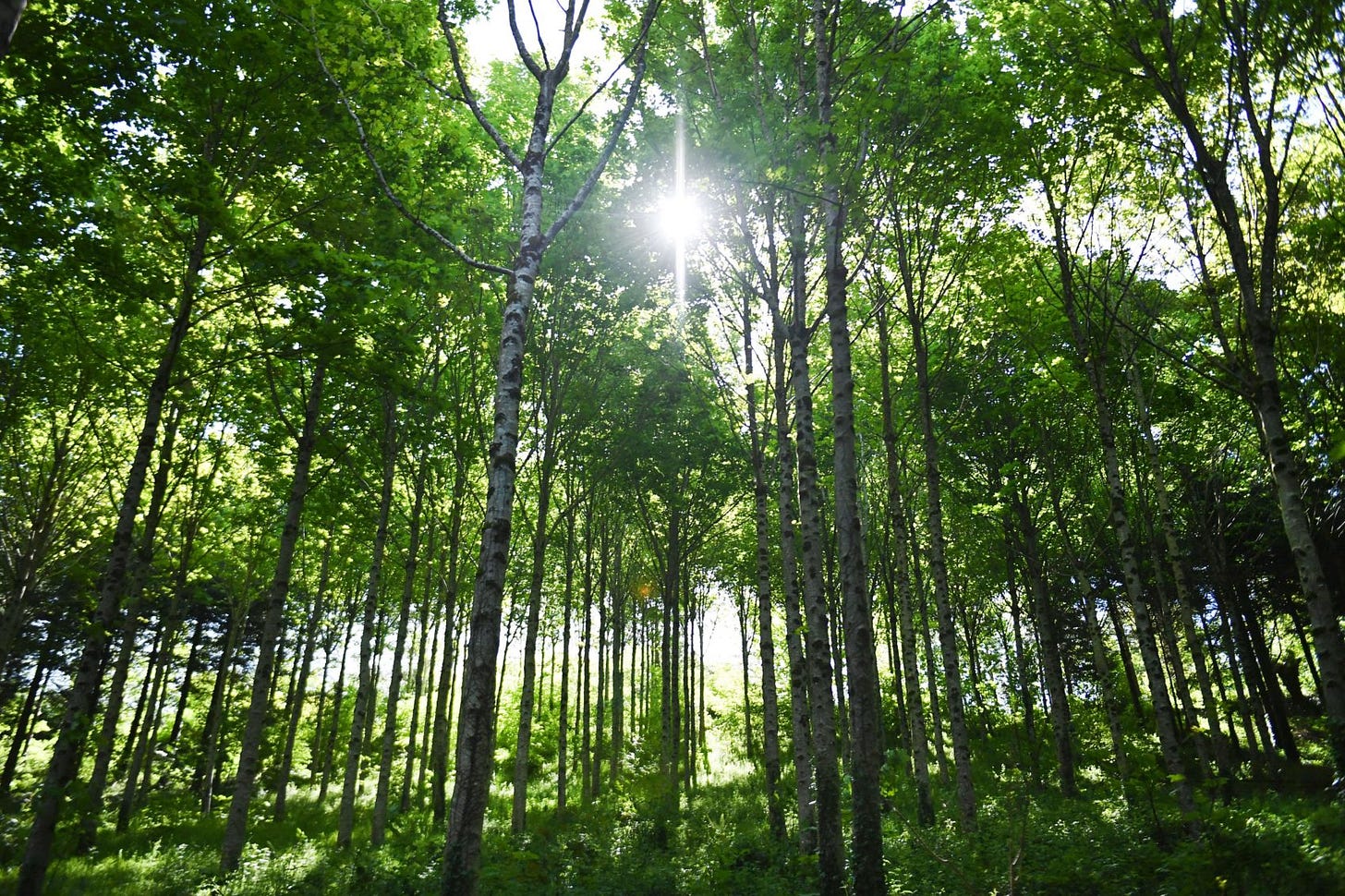 Today I turn 30 years old, and I couldn't be happier.
For many in my age group, they look at this landmark with pessimism, or grow anxiety that a portion of their life has just gone by before they knew it. Undoubtedly, I am excited to hit this milestone and I am thankful for the person I have become through the lessons I have learned from influential, thoughtful, creative and conscientious people in my professional and personal adventures.
If you would have told this sports-crazed, selfish, embellished and impulsive young man when he was a teenager that he would one day work in technology to create better systems for how the world works, he would have a good laugh, disregard the comment and would persist to go play basketball outside without a care in the world. Though I still have a drive for sports and competition the past decade of my life has helped me to understand my impact on others, the big picture of society, how my actions reflect the future and the true reasons for why people actually do things.
To reach this type of awareness, I have followed some values that have aided me to focus on what's truly important, and help me evaluate what actions to do best. I am not perfect, and I fail at these values often. Yet they keep me focused when I find myself derailed. Below is my list of values in short, digestible bits, so that you and your loved ones can benefit from the lessons that people in my life have taught me. These values are listed in no particular order:
Radical transparency is the key to communication: Too many times, I have held back thoughts, ideas, suggestions because I didn't want the other person to react poorly or feel offended by my comments. While you should always be aware of your messaging, being radical and honest as possible to feedback helps show honesty in yourself and give others true feedback to better themselves. People will respect you more than they will be offended by your output.

Finding people's incentives, both positive and negative, give you power: Whether they are monetary, social, physical or self-aggrandizing, understanding the incentives of why someone does something helps us understand their 'why' in the world and can help shape yours as well.

Awareness is the greatest gift of life: Thanks to Anthony de Mello's award winning book, his guidelines in Awareness have given me the ability to sit back and look at the world around me. Rather than impulsively reacting to situations that surround me. Read this book, build awareness, and you will feel control in your life.

Write down most, if not all, conversations you have: Our brain can only hold so much knowledge and insights that we must log as as much of our brain power as possible. Once I started writing down notes from everything I do, I expanded my knowledge more than I ever thought to be possible.

Our personal attributes can either help or hurt us: It's up to us to decide which perspective to have in the world. We control our mood and how we interact with others.

Any habit can be built in 66 days: Both positive and negative habits are typically learned after a consistent two month period. Choose those habits wisely.

Do things you can say "fuck yes" to and do all other things seldom: We only have so much life to live on this earth that we should be doing everything in our power to enjoy every second of it.

Honor every commitment you make: Whether it is a "fuck yes" moment or not, follow through on the items you commit yourself to. Not following through on duties is a toxic habit that can leave room for regret.

Confidence is a powerful quality to have: Being assured in your actions will help you get more of the things you want done, along with generating respect from others.

Wealth is quiet: Those who are truly powerful, do not need others or anything else to make them feel wealthy.

Do not let what others think about you, influence your actions: One of the hardest battles I have fought with myself, as I am naturally extroverted, is being able to not let outside influence effect what I deem as true. As I have become more analytical and focused, I become more confident in my own path.

Computers help us make better decisions: Thankfully technology has come such a long way to help solve the problems humans aren't as skilled at such as algorithms, large data analysis and most administrative tasks. However, a computer in this current day and age cannot perfectly quantify feeling and "gray issues" in our world. I am one to believe computers are our biggest solution to finding out what being human truly means

Pain = Progress: Not many have accomplished great feats without a failure in-between, and if they haven't, they are not able to baseline the progress they have created for themselves. Feel accomplished when you fail, you can only go up from there.

Recycle your thoughts: One day you your latest idea may feel brilliant, and the next day, it can seem confusing. Recycle concepts to yourself and describe those thoughts to others to add credibility to your thoughts and decision making.

You can either evolve or fail. There are no in-betweens: The world keeps on moving whether we like it or not. The more we hold onto ideas, possessions, habits, failures or stale that don't make us better, the more we are bound to fail.

Strive to be consistently optimistic: The best leaders in the world have all seemed crazy at some point in history with their ideas and concepts. The key to making things work, is to be positive in your approach as advantageous attitudes influence thinking.

You can't do everything: As much as I try to break this boundary daily, there are only so many hours in the day to gain skills, build relationships, learn new things and accomplish tasks. Understanding your limitations helps you maximize your time and find out what problems you like to solve most.

Understanding others builds connection: The best introductory conversations, whether professionally or personally, start best when you have a genuine interest in the make up of who someone is.

Make sure your inner circle guides you to your goals: The five people you spend the most time with will reflect most of how you will end up and how you will view the world. If you don't feel challenged, loved or honest with this core group of people, the tougher it will be for you to excel or feel at peace with yourself.

Never stop asking questions: There may be a moment where you believe you have it all figured out. As soon as that moment comes, evolution rears it's ugly head to move past your answer. Being able to ask diligent, thought-provoking and tough questions will lead you to a more aware outlook.

Writing down your things-to-do to accomplish more tasks: Words and language may be the most powerful tool in the world. A few months ago I tested myself in accomplishing tasks straight from my head compared to ones that I wrote down. I accomplished 45% more tasks if I wrote or typed them out, with a given date or time to accomplish them by. Stating action items in language can never steer you wrong.

Simplicity leads to spontaneity: I calendar and schedule mostly everything in my life. However, I feel most creative and free when I have nothing planned to do. During these times I feel empowered by creativity. If possible, try and find time weekly to do nothing and see where your creative juices go.

Empathy is true strength: Empathetic behaviors help you examine beyond your own logic and intentions to help you gain knowledge what others believe. Showing that you care about others will help you gain more respect from the people who interact with you.

Honesty can never be replaced: Some of my best friendships from my youth were tarnished due to my inability to be honest with those I cared about most. Always be honest, you will only regret doing so when you realized you broke this line of trust.

Demand integrity from yourself and others: The more you create a higher bar for truth with you and your network, the more you will find out the beautiful answers from the toughest questions we ask ourselves.

Breathing it out is therapy: Whenever I get too stressed, heated or frustrated in life, breathing out my issues in a 1, 2, 3, 4 count in and out helps calm my blood flow, anxieties and the voices in my head to go back to neutral.

Smile often: Studies show people naturally gravitate to those who appear to enjoy their time more. This will help you influence and bring more joy to others.

Spend wisely: Your time, money, energy and thoughts are all valuable resources. If you aren't aware how much you are spending or giving out any of these things for free, you are only doing yourself a disfavor.

Exercise often: I burn a sweat for over an hour 5-6 days a week. It not only keeps me healthy, but gives me confidence and an enhancement in personal vanity.

Every coach needs a coach: Even Lebron James has a coach on the court and to help him with training. Any assistance or strategy you can get from other people will help you in your decision making and will progress you past the levels you can accomplish yourself.
Thank you for reading this far. This is an informal list and pertains to my current viewpoints on life. I hope this list can be helpful as guidelines to live by whether you are turning 13, 30, or crossing any other milestone in life.
Most importantly, I have to thank all of the people who have helped me get this far. It's because of you all that I cannot wait to see what I can do for another 30 years.