Discover more from Mike McCoy
Insights Into The World
The Split of Asymptomatic, Non-Exposed and Recovered People in Society
What our social society may divvy up into during and after the outbreak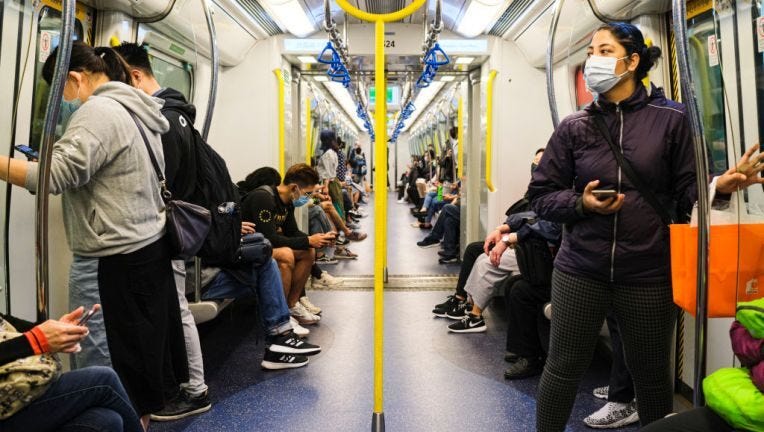 *Note this is a theoretical orientation of how major cities may handle groups, gatherings and social classes Post-COVID19
It's May 1st, 2020. President Donald Trump declares that businesses, both non-essential and essential, can operate with minor precautions of spacial limits and an overabundance of hand sanitizer. Encouraging entertainment sectors, restaurants, bars and groups of people to go out, spend their money and enjoy the American dream!
Does everything else go back to normal in our urban cities?
Effects on our Cities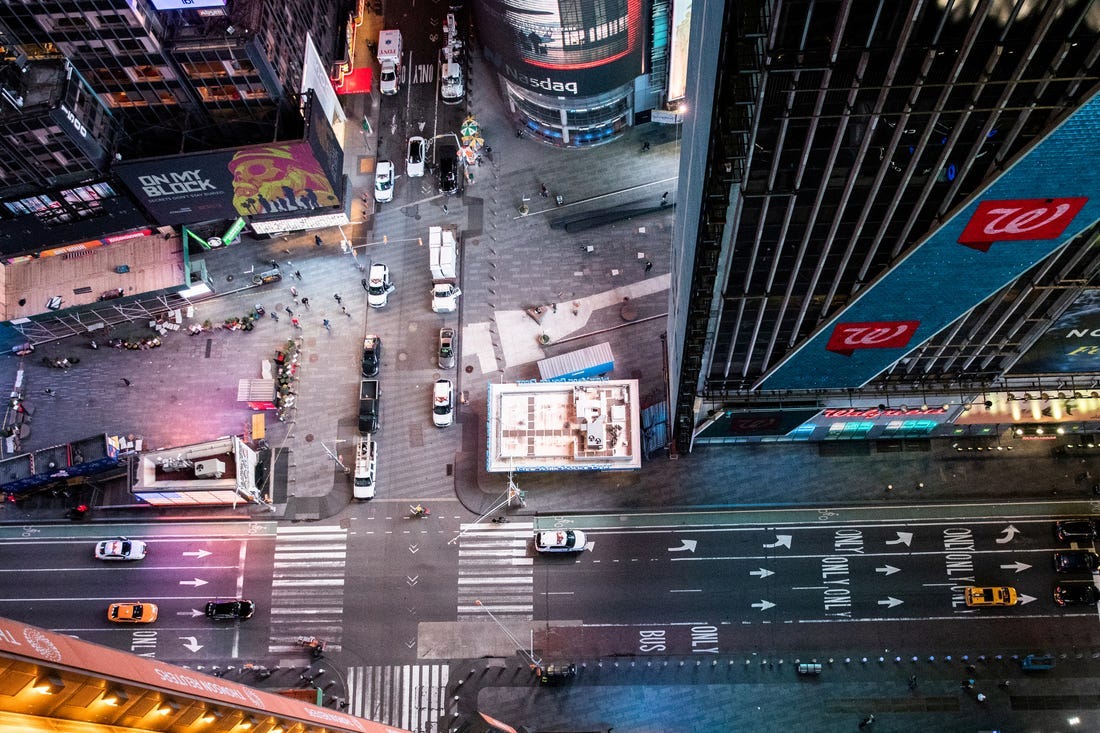 One can assume our >60 age population will likely refrain from public gatherings as there still poses a public health threat to the virus. People with pre-existing respiratory or heart conditions won't be spending all nighters at the local pub. Our older and more introverted populations may forgo the city altogether and head to the suburbs and less populated cities such as Cleveland, Memphis, Philadelphia because prices are too high in New York City, Washington D.C., Boston, San Francisco, LA and they can't afford it.
Some of the benefits of living in a city are your access to multiple dining options, public gatherings to socialize, meet interesting people. View, hear, smell stimulating concepts that only come to major cities because their is a higher number of people who will pay to experience these pleasures that the entertainment and hospitality businesses can provide.
That will all change. The fear of virus and disease will outweigh the fear of crime. People will be less likely to spend as a protective measure. Employment uncertainties will rise.
Suburban regions have been able to battle of COVID-19 better than our international hub cities of NYC, Seattle and San Francisco… some states not even changing their every day habits like in Wyoming. Do suburban regions have a cause for concern as people from these cities may spread the virus to their neighborhoods? Yes, but we haven't had many cases of it.
Separating Social Class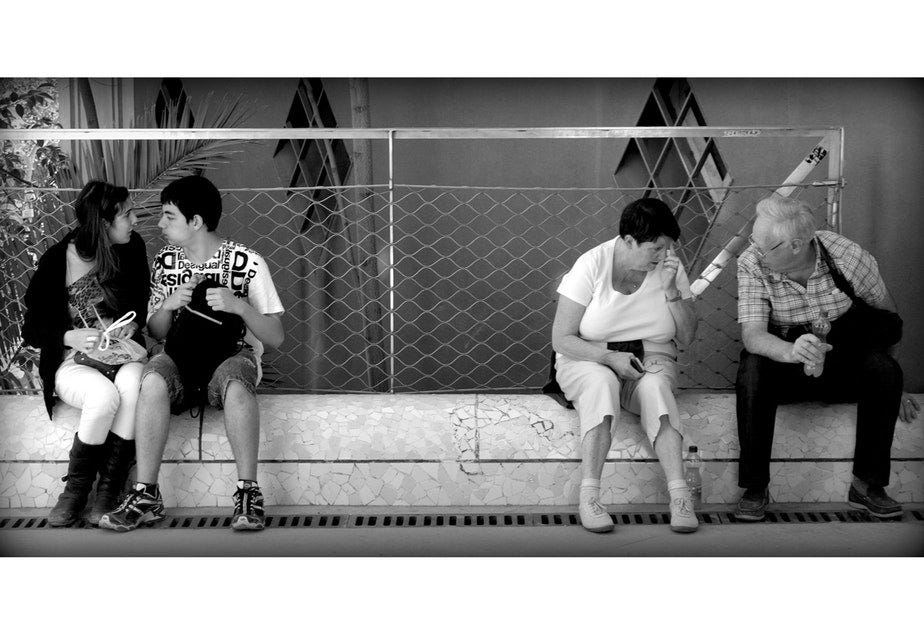 Tyler Cowen posted thoughts this week on the differences that people exposed to the virus and those non-exposed may fair in our larger cities:
If Covid-19 survivors have immunity, as is the case with many viruses, the city's social life may become very segregated. Survivors will have time-stamped immunity certificates and lead relatively active social lives. Those who have not had the virus will be far more Puritan — spending more time online, refusing to shake hands, biking rather than taking the subway. Different bars and even different parts of town will have reputations as better for one group or the other.

This kind of segregation is not an especially appealing prospect. Yet New York City, with its incredible choice and diversity, will be better suited to deal with it than will rural or suburban America. Of course if you haven't been infected yet, and cannot prove immunity and get into the safe clubs and bars, you will be all the more scared to visit the riskier outlets available to you.

In fact many people, especially the young, may actually expose themselves to the virus deliberately, to join what is ostensibly the more fun-seeking crowd. Maybe there will be bars and parties for people in the "actively infected" phase. I shudder to think about the casualties, but it will probably be a safer experience than it is at the moment.
If we get to a point where we are credentialing people (ex: Germany credentialing anti-body patients) who have been exposed to COVID-19, this can be a beneficial and harmful occurrence. Gym's may open up only to those who are recovered of the disease. Professional sports leagues, like the NBA may be able to hold events with those who have overcome the virus to raise money for COVID-19 charities… potentially boosting athlete's merchandise and shoe deals.
Art and music galleries may open up to credentialed asymptomatic or recovered groups so they can play or perform to the groups specific scenarios they are going through.
All performers and consumers alike may have an opportunity to come into society and interact. Leaving those quarantined to either stay inside or just risk it all to enjoy the benefits they have been missing.
Thoughts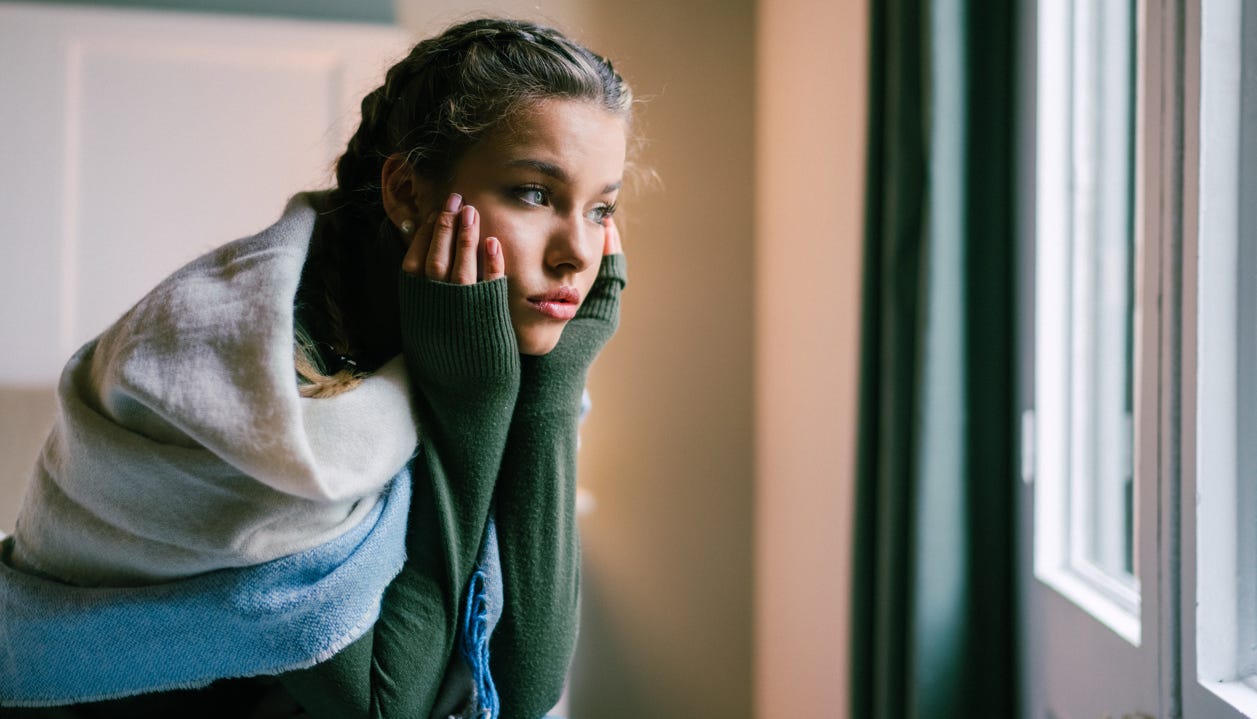 Do I realistically believe this will happen? Probably not. Do I foresee new social classes emerging remotely, people buying means of entertainment instead of renting (bikes, scooters, books) and less people consuming drinks/food/alcohol in large, public groups for the immediate future? Yes.
The majority of our population should take the necessary time to wait out the pandemic and not rush to go back into public environments too early.
Or else we may be ruining the tiny progress we have made by avoiding mass-gatherings over the past couple of weeks.